Become Smoke Free through Hypnosis​
We all know that cigarette smoking can be a nasty habit. Smokers show a much higher rate of cancer, heart disease, strokes, emphysema just to name a few. Smokers average at least 7 years less than non-smokers. Hypnosis is the therapy of choice for helping smokers to be free of this dangerous and destructive habit. I am fortunate to learn this technique from John Daughters and David Quigley. My training is the most effective technology for easy recovery from this stubborn addition. I use the following seven most advanced and successful methods currently used in my practice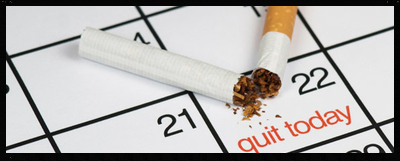 with clients
Approximately eighty-five to ninety-five percent of the people who are hypnotized never smoke again after one or more sessions. For the few occasions when a second or third session is required, a special rate has been arranged. In cases where a person has failed to stop smoking, we have found that the person really did not want to quit, but was merely trying to please someone else who wanted them to stop. An example would be a person who was told that is he quit smoking his parents would buy him a new car. If this individual did not wish to stop smoking, hypnosis would not be helpful to him. This example reflects back to what has been mentioned earlier: you cannot be made to do anything you do not want to do.
Addictive Personality Technique
Healing the Inner Teenager
The Future Smoker
Say Goodbye to You Old Friend Cigarettes
The Breathing Technique
A different way to experience Relapse​
​"Oradigital Experience" = pleasurable sensations between the hands & mouth.

Call Today & Let's Get Acquainted
Work With Me